World
Russia's war in Ukraine, Mariupol evacuations continue
There is some hope for the residents of the besieged and embattled Ukrainian city of Mariupol, after an evacuation convoy got underway this morning.
But the fate of city's vast Azovstal steel plant — the last holdout for Ukrainian resistance there — remains in the balance. While some evacuees left the plant over the weekend, shelling restarted overnight.
Here are the latest developments in the war in Ukraine:
Mariupol evacuations: An adviser to the mayor of Mariupol has said that a general evacuation of the city's residents has begun, albeit slowly. Mariupol city council said that buses had not reached the main assembly point by Monday morning. An evacuation from the besieged city had also been planned for Sunday afternoon but did not get underway.
"Turbulent" night: After a rare period of quiet that allowed people to be evacuated from the Azovstal steel plant, the facility came under fire again on Sunday, according to a Ukrainian soldier. A Ukrainian commander inside the plant said it was a "turbulent" night. As yet there is no word on whether a second phase of that evacuation will get underway Monday.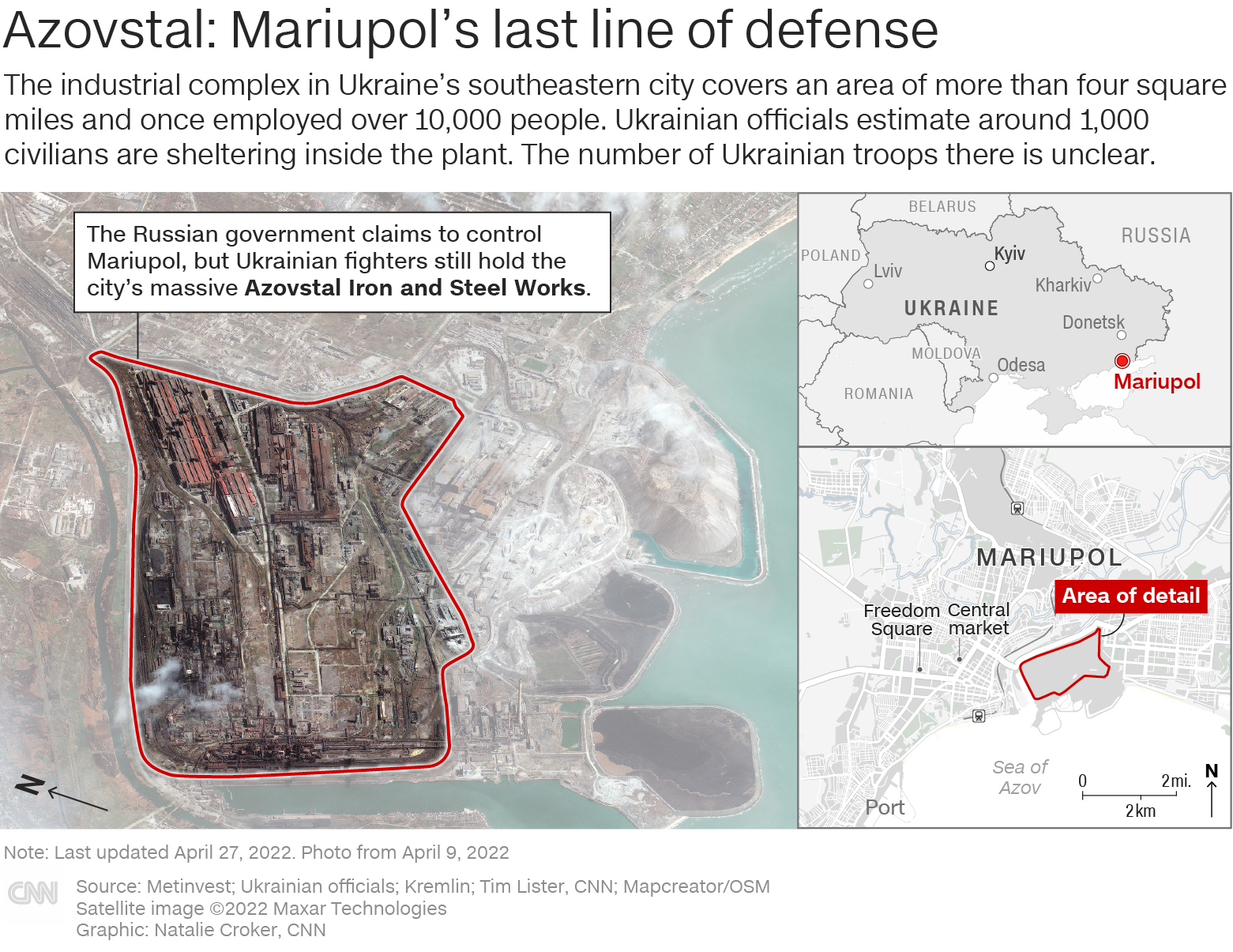 Evacuated to a Russian-held town: Footage and photos posted over the weekend show civilians from Mariupol arriving in the Russian-held town of Bezimenne. Russia's defense ministry said that dozens of people had been "rescued" from Azovstal, before they were taken to the self-declared Donetsk People's Republic, which has been controlled by Russian-backed separatists since 2014. While the ministry said that civilians who wished to leave for Ukrainian-held areas were "handed over to representatives of the UN and the ICRC," it is unclear whether all were given the choice of where to go next. A CNN investigation in April revealed that Russian forces and allied separatist soldiers were taking Mariupol residents to a so-called "filtration center" set up in Bezimenne, where they were registered before being sent on to Russia 
Pelosi meets Polish President: US House Speaker Nancy Pelosi has met Polish President Andrzej Duda on Monday. Pelosi met Ukrainian President Volodymyr Zelensky in Kyiv on Saturday, saying afterwards during a Congressional delegation's visit to Poland that the visit sent "an unmistakable message to the world: that America stands firmly with our NATO allies in our support for Ukraine."
Refugees continue to flee: At least 5.5 million people have fled Ukraine since the start of the Russian invasion in late February, according to the latest United Nations High Commissioner for Refugees (UNHCR) data. In addition to the 5,563,959 registered refugees, at least 7.7 million people are internally displaced in Ukraine having been forced to flee their homes, according to the latest report by the International Organization for Migration (IOM).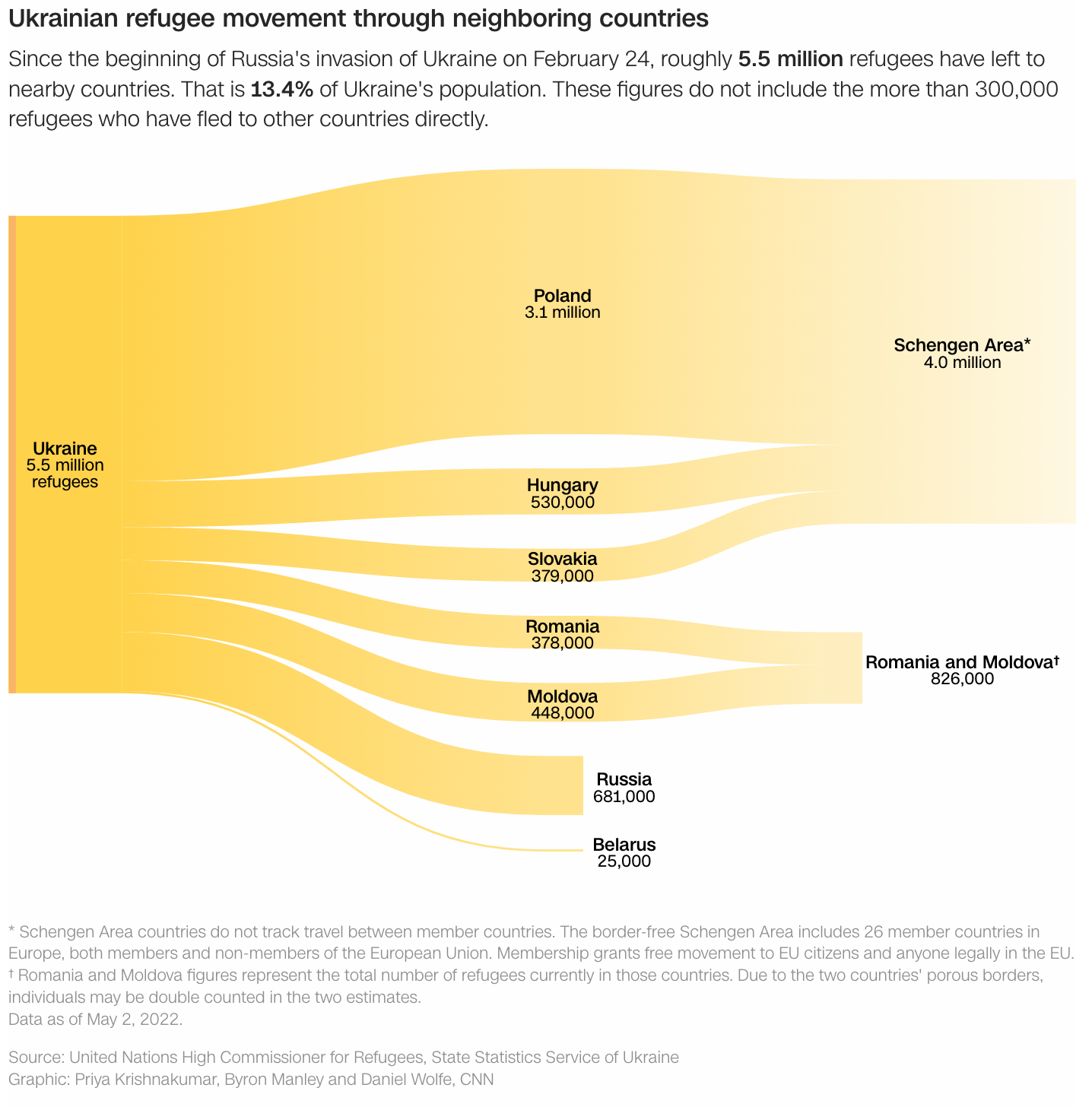 Russia press to Sloviansk: Russian forces are pressing an offensive in the direction of Sloviansk, an important town in the Donetsk region, according to the Ukrainian military. The offensive involves heavy shelling of Ukrainian defenses, the General Staff said in its daily update. Some analysts say Russian forces have made modest territorial gains in this region over the past week, but the nearby city of Lyman remains in Ukrainian hands.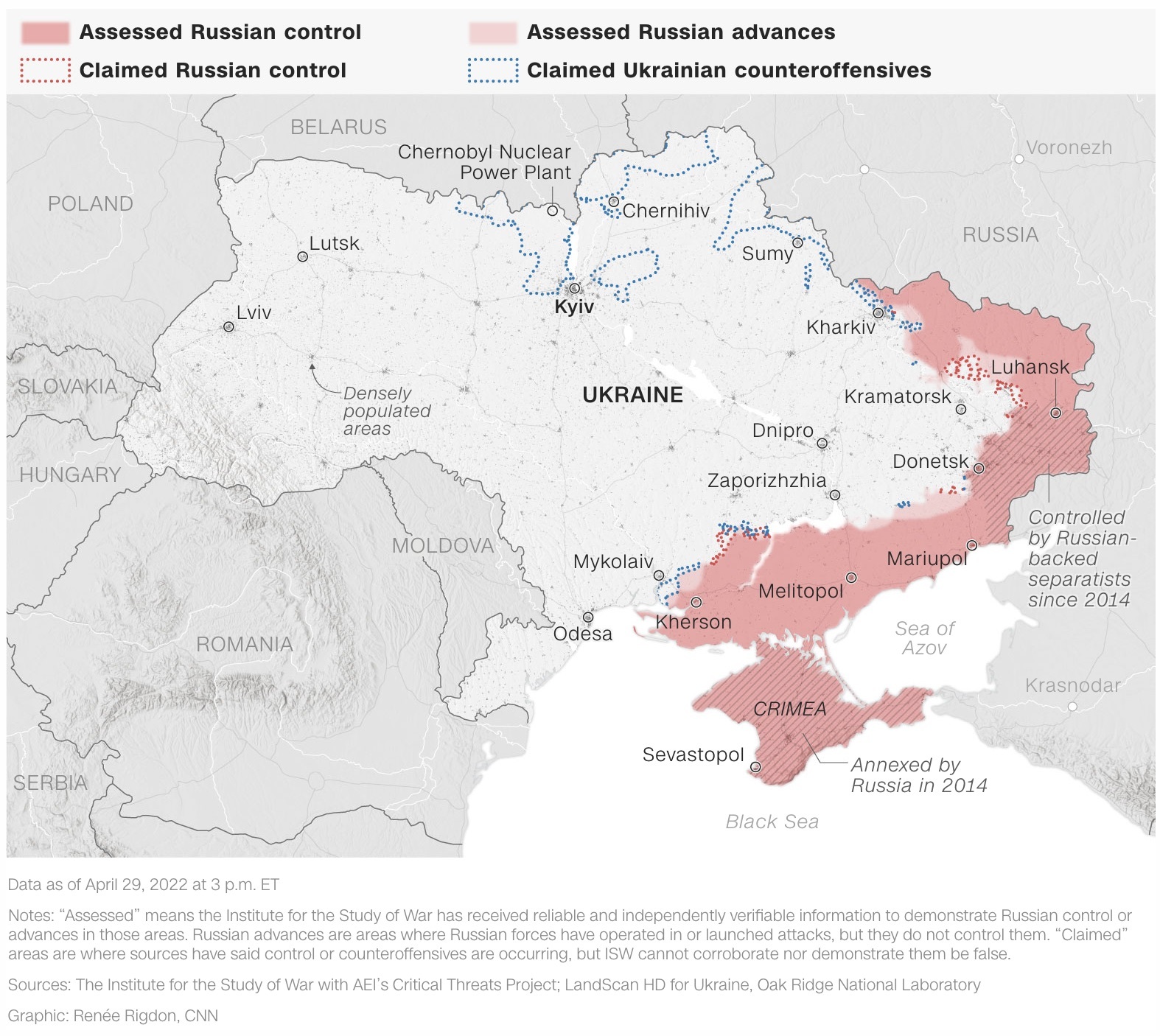 Source link